Moldova Agroindbank one of our reputed clients, added another important recognition to its impressive record of accomplishments, this time being ranked by Euromoney magazine as the market leader in 3 key segments, namely Corporate, Digital and Corporate Social Responsibility.

The awarded title had been granted after well researched survey based on performance data, surveys, and banking expert views.

MAIB is widely recognized for its services, quality customer service and innovative customer friendly products.

The factors to bestow the recognition included innovation on product and services which directly relates with advanced self-banking facilities and online banking platforms which were appreciated.
Read more: www.maib.md/en/noutati/maib-liderul-pietei-pe-toate-segmentele-cheie-potrivit-euromoney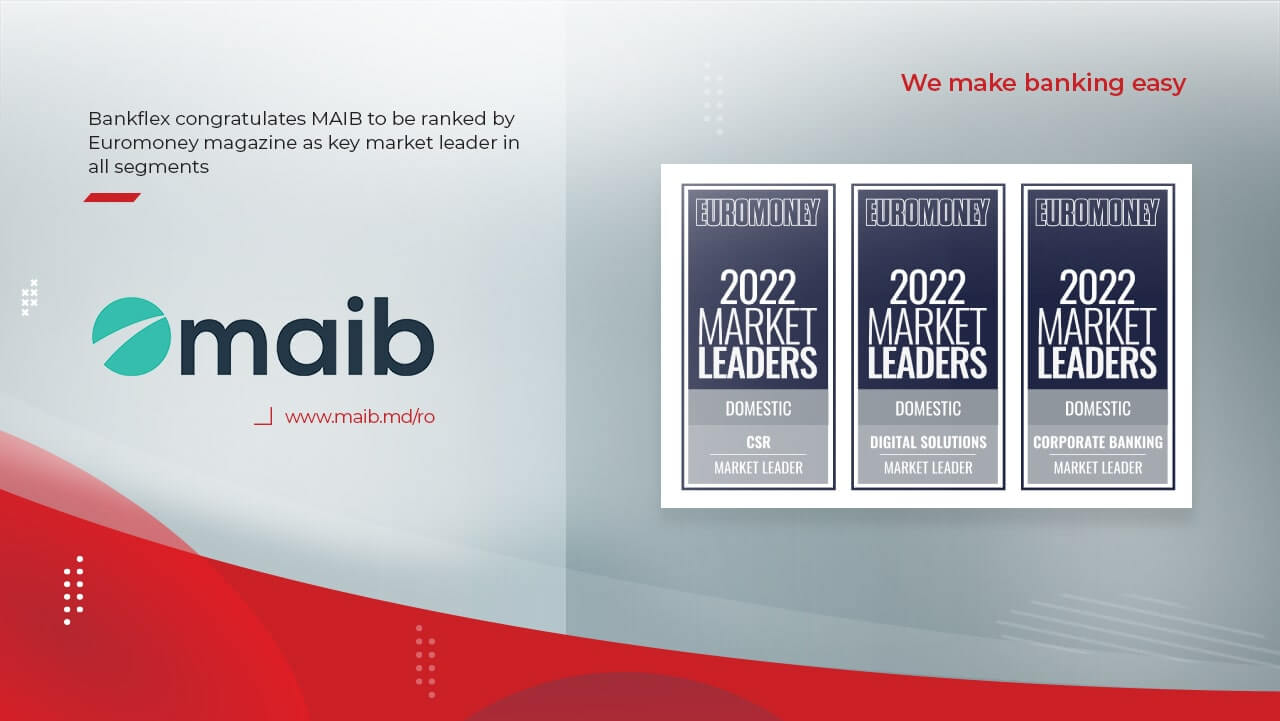 MAIB is using many BankFlex digital channels such as BankFlex Corporate Internet Banking, Personal Internet Banking, EASI Banking, Mobile Banking, SMS Banking, Telephone Banking & Self-Service Kiosks, on BankFlex omni-channel platform for many years now.

From brick and mortar to mobile-first, the future of banking is digital.

At BankFlex, we'll show how you can update your legacy systems with a scalable digital banking platform that works seamlessly across many devices.
Contact Us today to know more about our digital banking solution. sales.uk@eonglobal.com