Canadia Bank, one of the long-established and largest commercial banks in Cambodia, has been awarded the "Best Retail Bank" in The Asian Banker's (TAB) Global Excellence in Retail Financial Services Awards in the ceremony held on March 16, 2023 in Hanoi, Vietnam.

This award is a nod to Canadia Bank's strong retail customer focus and continuous digital transformation journey to provide best-in-class products, services, and digital solutions to the customers.
Read more: www.canadiabank.com.kh/news/canadia-bank-is-recognized-as-cambodias-best-retail-bank-in-2023-by-the-asian-banker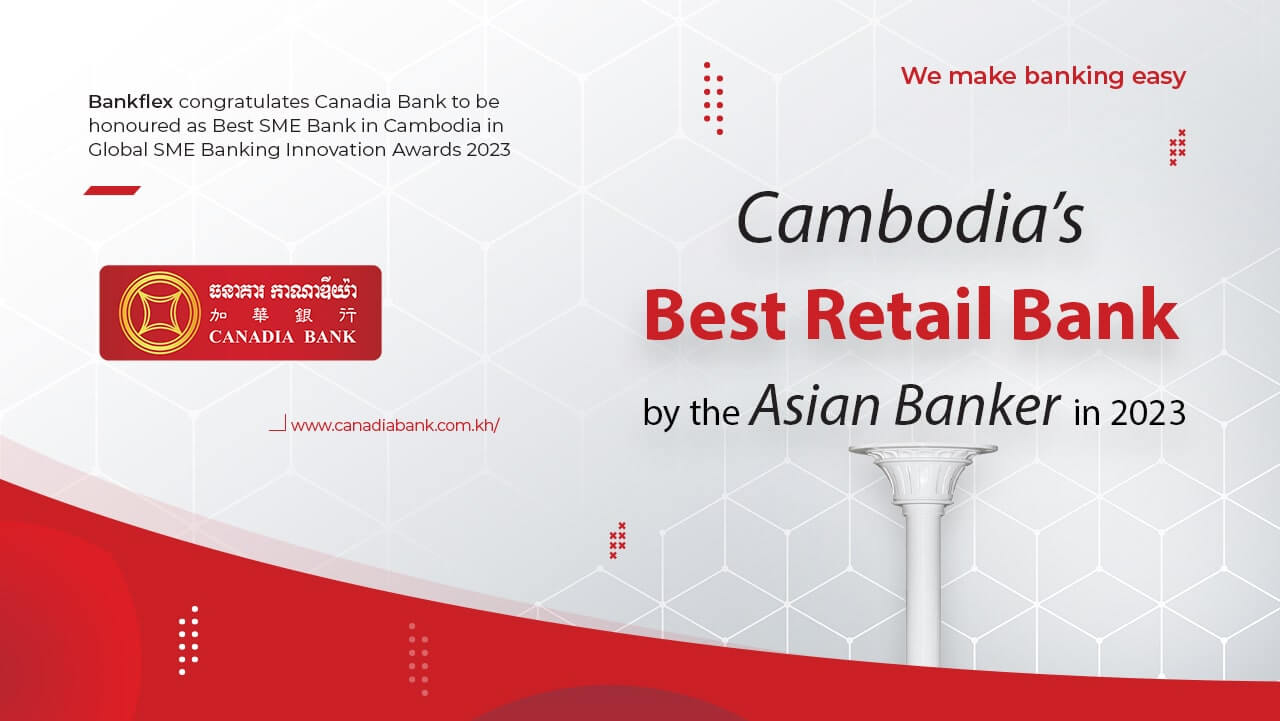 BankFlex, backed with more than 20 years of track record, quickly transforms a bank's digital offerings to state-of-the-art.

We have a track record of making our customer banks the best in digital technology in their country and region.

With all conceivable channels, extending comprehensive banking functionality serviced through robust omni-channel platform, BankFlex is simply "digital banking at its Best".
Contact Us today to know more about our digital banking solution. sales.uk@eonglobal.com