ABA, Cambodia's largest commercial bank, was recognized as the Best Digital Bank in Cambodia 2023 by the esteemed International Finance Magazine, a UK-based premium business and finance magazine.

This prestigious accolade highlights the Bank's continuous innovation, exceptional functionality of its solutions, user-friendly interfaces, and strong customer relationships in its digital banking operations. All this makes ABA the provider of unparalleled digital banking services and the most convenient mobile banking app.
Read more: www.ababank.com/aba-news/aba-named-best-digital-bank-in-cambodia-2023-by-international-finance-magazine/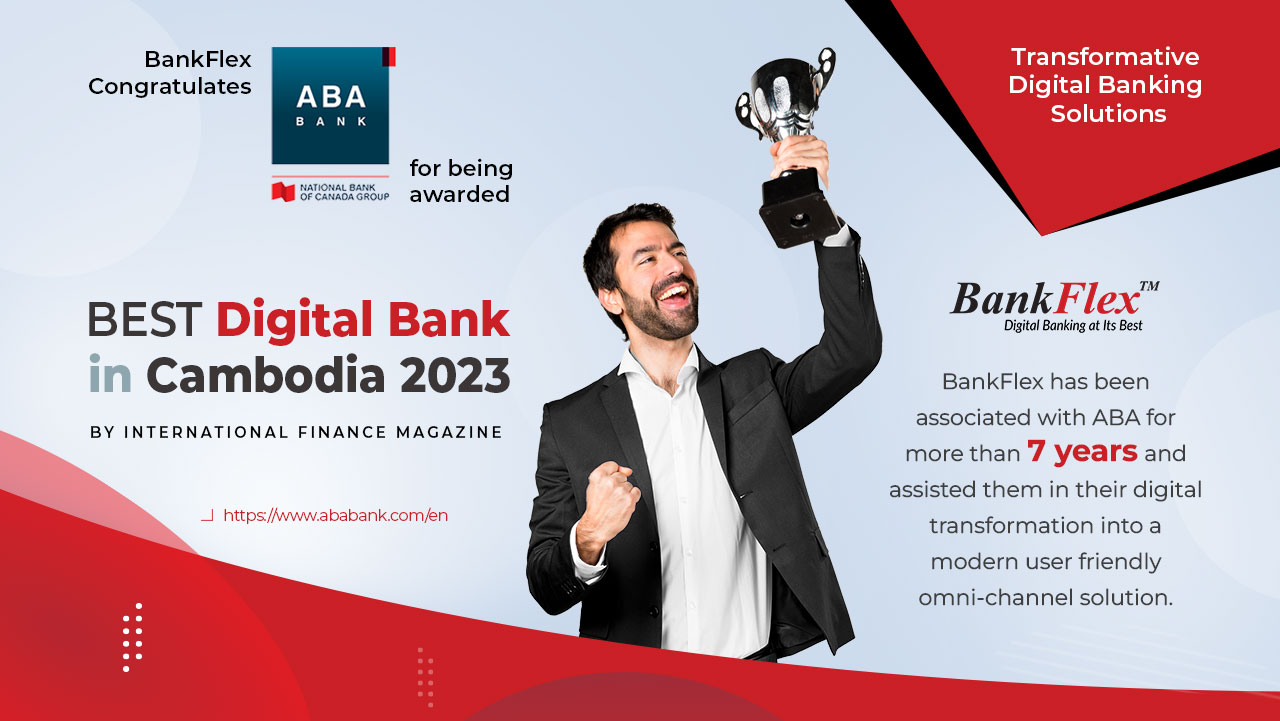 Our association with ABA Bank is for more than 7 years now. According to the results, the total number of active users of ABA has increased by 59% within the past few years. The international financial publications appreciated bank's online platforms, continuous increase in digital users and most importantly their alignment with best IT standards and banking practices. As the world is becoming more digitally advanced, banking customers are demanding innovative and modern digital banking solutions.

A high quality "user experience" of digital banking matters more than ever, so does robust security, non-stop availability, performance, and access from any smart device. Customers can easily change the banking services if they don't get desired banking experience, so to stay in the curve, bank needs to elevate their digital banking system with the latest technology available in the market. Upgrade your banking with BankFlex, a fully aligned premium omni-channel digital banking solution, known and established for its excellence for past 27+ years.
Contact Us today to find out how we assisted ABA Bank in their digital transformation journey and take a deep insight into our proven track record. sales.uk@eonglobal.com