BFL BRED Group is the first European bank in Lao PDR, part of a top 10 European Banking Group and has been awarded Best Commercial Bank and the Best SME Bank in Laos for two consecutive years.
Read more: https://eccil.org/business/banque-franco-lao-ltd/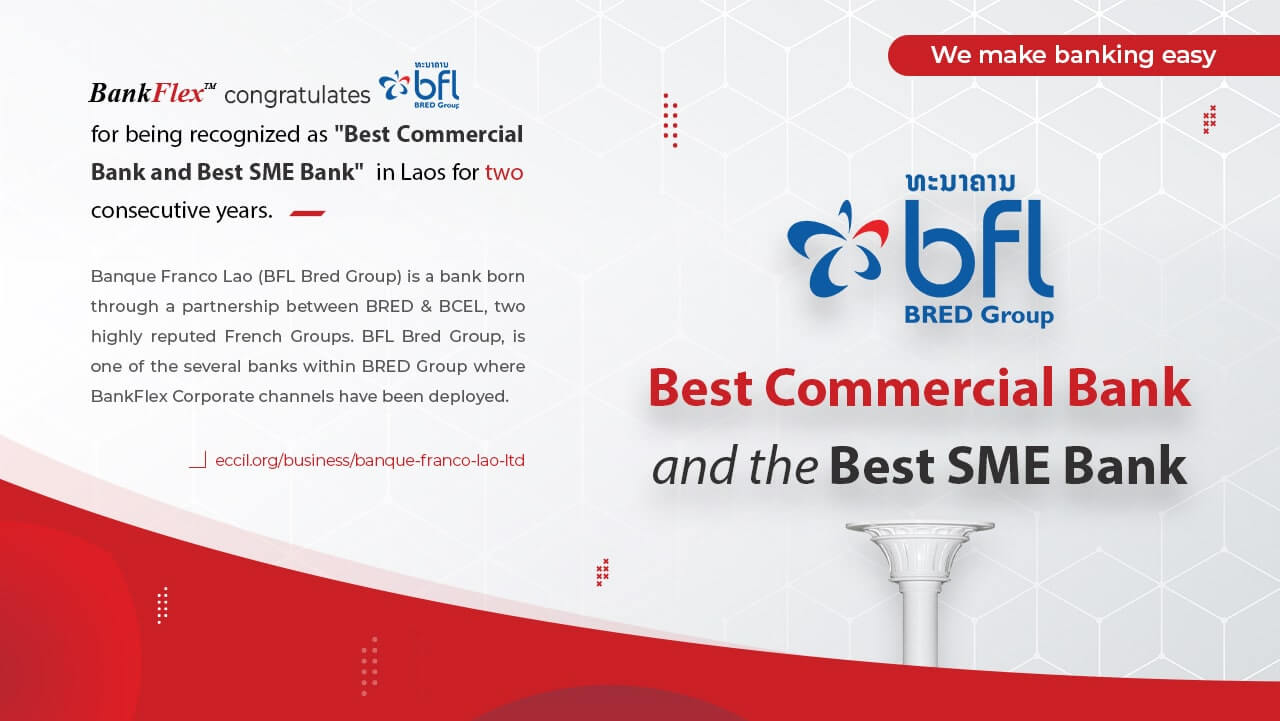 BRED Group has been successfully deploying BankFlex Digital Banking Solution in several of its subsidiary banks offering a comprehensive and modern digital banking experience spanning a number of channels viz.

Internet, Apps and H2H, to their highly valuable corporate customers. Banque Franco Lao (BFL BRED Group) is a bank born through a partnership between BRED & BCEL, two highly reputed French Groups.

BFL BRED Group, is one of the banks where BankFlex Corporate channels have been deployed. BankFlex deployments have helped the banks maintain and improve their business performance in terms of retaining existing customers and winning new customers.

Highly configurable business rules in BankFlex help the banks introduce new products and services rapidly and at little or no cost. Equally importantly, BankFlex provides a fully secure, comprehensive and delightful user experience across all digital channels.
Contact Us today for a deep insight into our track record. sales.uk@eonglobal.com