Moldova Agroindbank, the largest national bank in Moldova has been recognized as "Best Bank in Moldova in 2023" by the Global Finance Magazine for the seventh consecutive year.

The magazine, which evaluates banks from 22 other countries in Central and Eastern Europe, has acknowledged MAIB's significant progress and achievement in the banking sector, cementing its position as the top-performing bank in the country.
Read more: https://ir.maib.md/news/maib-best-bank-in-moldova-in-by-the-global-finance-magazine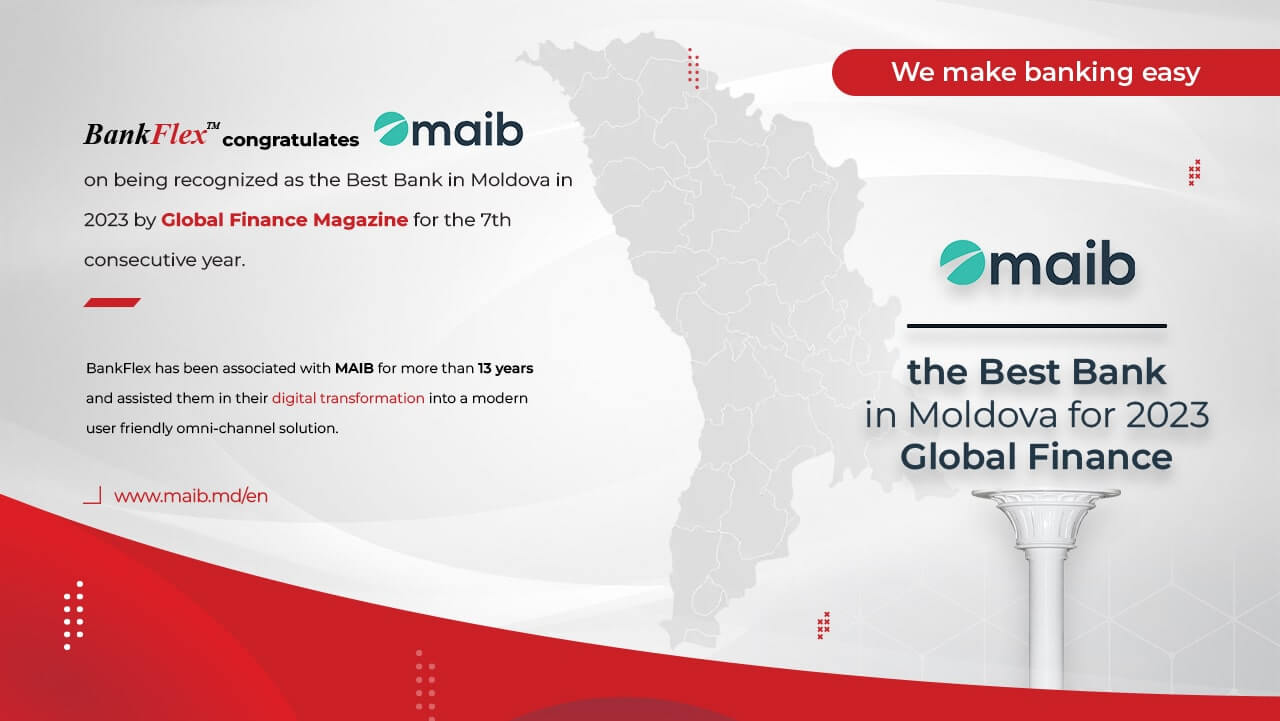 MAIB has been successfully using BankFlex Digital Banking Solution with top notch experience for more than 13 years now for their customers.

By introducing BankFlex omni-channel digital banking solutions, MAIB combines modern tools and technology with having feet on the ground in local communities.

The number of users of MAIB Internet Banking and operations through this system has continued to grow steadily in recent years, indicating a rising interest of customers in remote services.

According to the results, the total number of subscribers to MAIB has increased by 16%, while the system operations have increased by 40% year-on-year.
Contact Us today for a deep insight into our track record. sales.uk@eonglobal.com