Advanced Bank of Asia (ABA) Bank, the largest Cambodian commercial bank, attained the prestigious "Bank of the Year 2022 in Cambodia" award from The Banker, the world's premier banking and financial affairs publication of Financial Times Group (London, UK) for the fifth time.

ABA Bank was highly praised for overhauling its consumer banking services and its strategic focus on innovative technologies and digital services.

Judges praised ABA's recent significant development especially the enhanced features of mobile banking which brings Cambodian banking service to a new level.
Read more: https://www.ababank.com/aba-news/the-banker-praises-aba-as-cambodias-bank-of-the-year-for-the-fifth-time/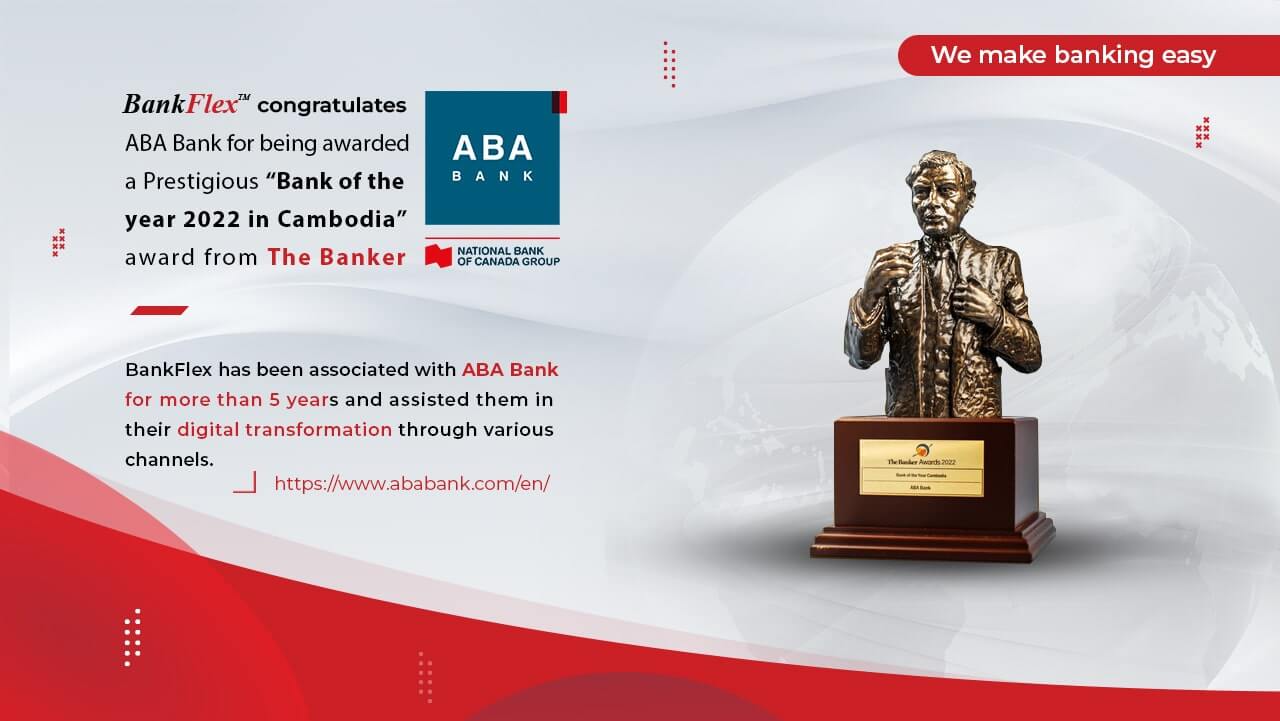 ABA Bank has been successfully using BankFlex Digital Banking Solution with top notch experience for more than 5 years now for their customers.

By introducing BankFlex omni-channel digital banking solutions, ABA has been transforming the entire enterprise platform into a holistic digital banking platform.

ABA has been using many Bankflex Digital channels, especially a whole set of highly sophisticated Business Banking Channels, to service very small businesses to the largest corporations in the country with ease and complete security.

Digital matters, now more than ever. It eliminates long queues, archaic paperwork and wins the customer's faith that their money is in their control and immediately available securely 24x7 easily from anywhere.

BankFlex provides customers with a strong digital offering and a user-friendly customer experience: a personalised, seamless service at every digital banking touchpoint, ensuring your bank remains ahead of the curve.
Contact Us today to know more about our digital banking solution. sales.uk@eonglobal.com